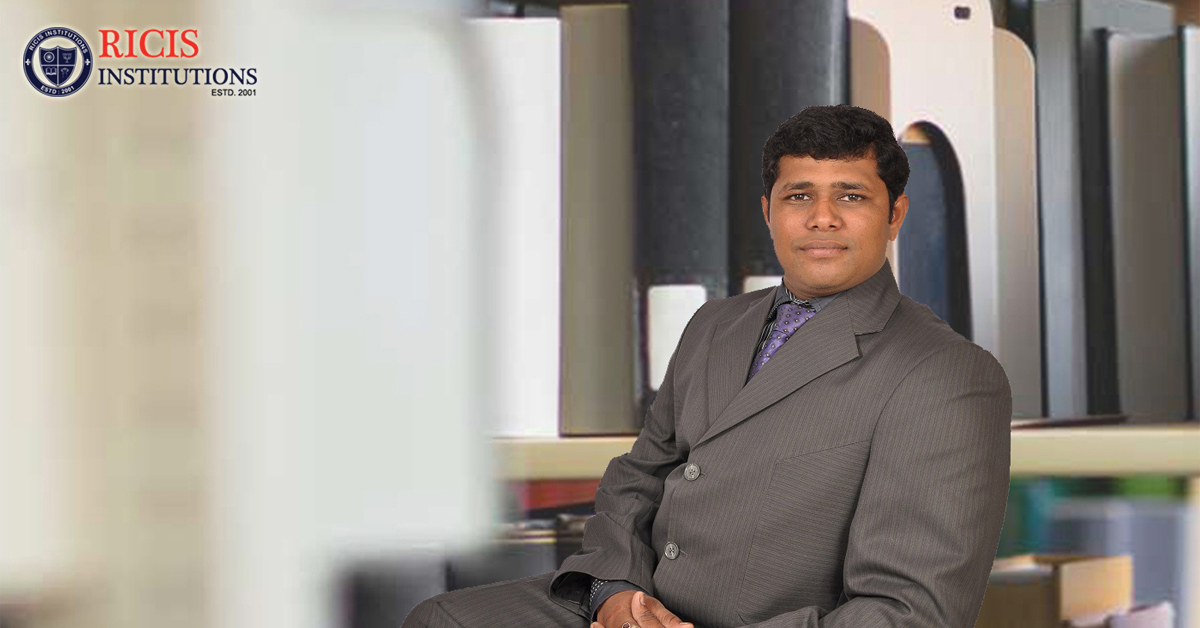 Introduction
Mr. Abhishek holds a B.E and MBA degree from Visvesvaraya Technological University, Belgaum. Electronics Engineer by qualification and having deep interest in IT & Management studies. He is also the Managing Director of an IT company Maze solutions in Bangalore.
Message
RICIS Institutions an initiative of Contemporary Education Society aims to provide innovative and globally acclaimed programs to equip the students with thorough knowledge of the noble and latest techniques of management. RICIS believes that "Creativity & Knowledge" is the courage to know and we ensure that in learning with us, people gain the edge that makes them invincible when they come face to face with today's world of competition.
RICIS' mission is to provide an opportunity to all aspiring youngsters who are considered average by their academic track record to learn and train in management discipline and convert these average individuals into first rate professionals. In a nut shell our mission is to provide opportunities and support average students to enable them to realize their ambition to join management profession and achieve their dream of a managerial career.
Our procedures, systems, pedagogy, faculty and infrastructure is totally geared towards achieving our vision and mission. There is a high degree of student participation in running the institution in all its activities along with the faculty. All efforts in RICIS are directed towards supporting our vision & mission and decisions are guided by their contribution they are likely to make towards enhancing and strengthening our vision and mission.
The Institute aims to impart quality education to the students and motivate him/her to mobilise his/her intrinsic abilities to leap ahead in the field of management and imbibe in him/her the importance of humanitarian value based education. I welcome all the aspirants who get admitted in different programmes.
YOUR DREAM IS ALL ABOUT YOUR SMART WORK - Mr. Abhishek Kumar Burnwal